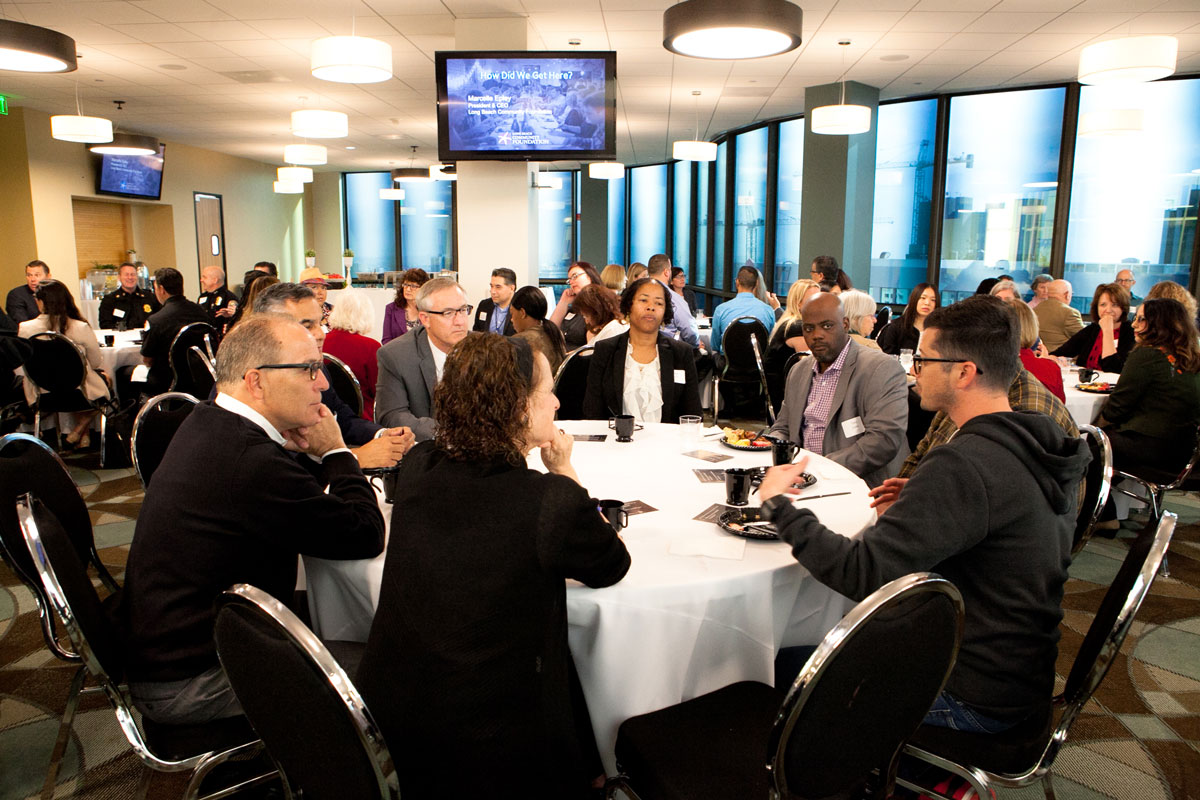 Connected conversations are the fuel for real change in our community. Around the Table was an opportunity for every neighborhood in Long Beach to explore new ideas and possibilities, big and small, that impact the well-being of our city. When we have a chance to listen to others and share our own experiences, we begin to learn what matters most and collectively imagine how to make Long Beach even better.
Both the Long Beach Community Foundation and We Love Long Beach feel strongly that we tapped into the community in a way that has never been done before. The unique partnership between the two entities married We Love Long Beach's existing neighborhood block connecting infrastructure and ability to communicate to residents, with the resources and vision of the Long Beach Community Foundation and the Knight Foundation.
It is now the goal of the Long Beach Community Foundation to look at activating residents who told us they want to help make a difference but aren't sure how. As the top issue of resident's concern centered around Homeless & Housing, the Community Foundation will reach out to the organizations working on this issue and support their initiatives to make a meaningful and impactful change.